Sloth GPS Track och tåg handhållen. GPS Tracking 2-vägs radio Walkie Talkie, den multifunktionella GPS-positionering tvåvägs radiodel av applikation: Säkerhet, Stadsinspektörer, Polis, Hotellpersonal, Trafikpolis, Utomhussporter, Utomhusutforskning, Vetenskaplig utredning, jakt och annat företag eller personer som behöver tvåvägs radioenheter. Den har hög digital ljudkvalitet - Det kan erbjuda mycket tydligare ljud i större omfattning genom digitalkorrigering och squelch-undertryckning.
Modell: YX588A
( Gps Walkie Talkie, Handhållen GPS Walkie Talkie, Gps Tvåvägs Radio, Satellit Walkie Talkie, Tvåvägs Radio, GPS 2-vägsradio)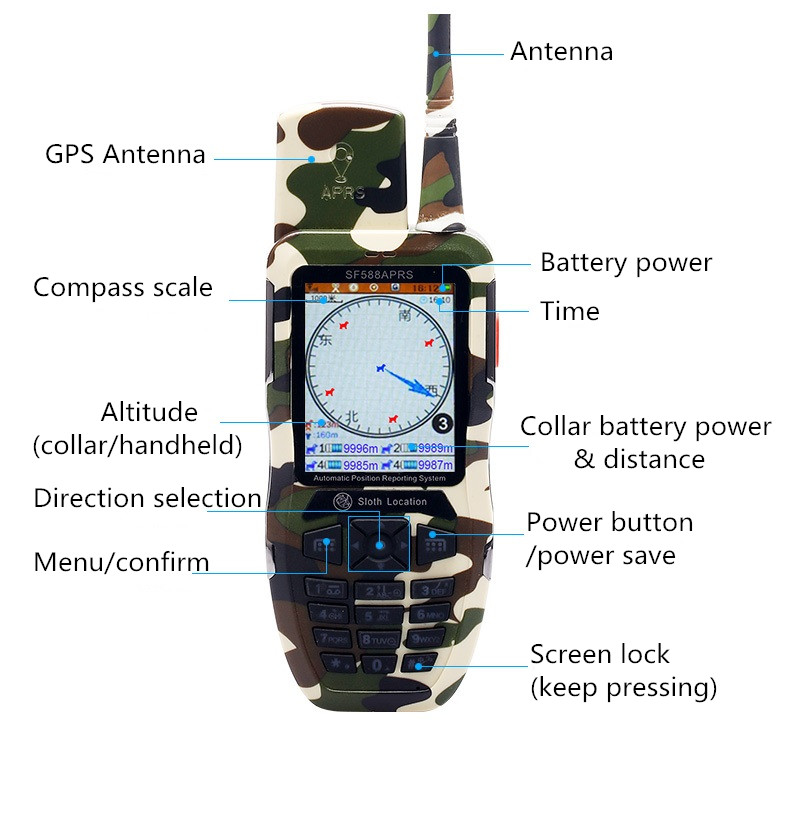 Fungera:
1. grupper, nätverksgrupper (anslut med APP för bakgrundsserver, 3 skydd GPS multifunktionell walkie talkie)
2. IP67 kvalitet vattentät
3. 2Watt tvåvägs intercom / dataöverföring (Öppna fält 9KM) (UHF 400MHz-480MHz)
4. GPS mätområde mätområde
5. GPS / Wifi-plats (lämplig för inomhus) + (platsdelning)
6. Djurutbildning (Behöver matchande användning med husdjurslokaliserare och tränare)
7. För hjälp / sökning och räddning
8. Placering information rapportering
9. Egna positioner och partnerskapsförvärv
10. Elektroniskt staket
Bilder: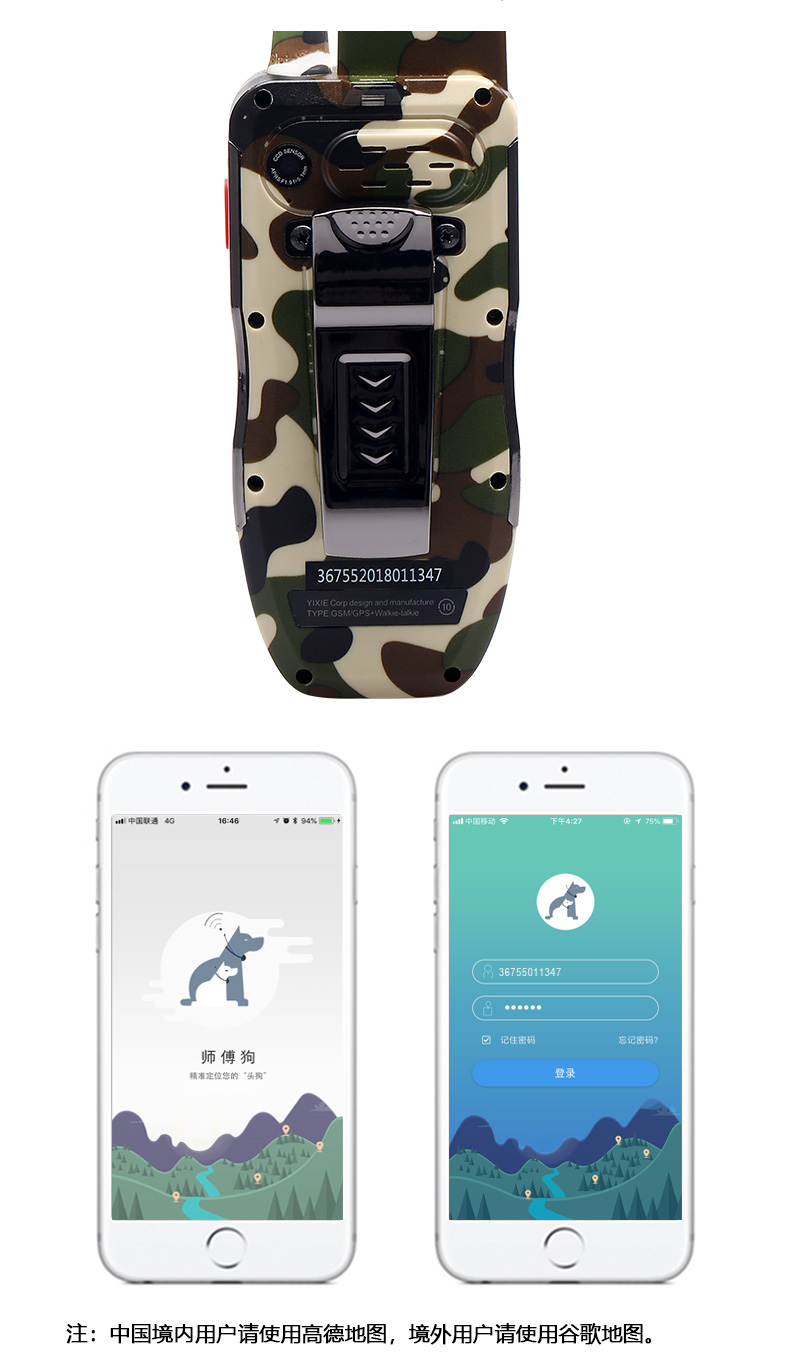 Specifikation:
GSM module:
MTK
GPS module:
UBLOX7020
EDGE/GPRS:
Downlink only/Multi-slot Class 12
Camera:
0.3 mega-pixel
GSM frequency:
850/900/1800/1900Mhz (4 Band)
Compass:
9 axis electronic compass
GSM/GPS antenna:
Built-in
Positioning accuracy:
5-20 meters
Working

charging voltage:

5V DC
WIFI:802.11B
802.11B
standby current
<10mA
Working current:
<150mA / 5V
Battery:
4000mAh
Working temperature:
-20

℃

to +55

℃

Storage temperature :
-35

℃

to +70

℃

IP grade:
IP67
Dimension:
155mm(L)*48mm(W)*32mm(H)
Intercom power :
2 Watt
Screen Specifications :
2.4 inch TFT, 320*320
SIM card:
Micro SIM card
Intercom distance:
Open visible field 9KM
Built-in memory card:
4G
Wireless data transmission:
UHF
Battery working time :
High power 18 hours, Low power 72 hours
Port:
Magnetic Charging port
GPS Data retention:
History route 200 piece, Coordinates 10000 point
Intercom data transmission antenna :
External
Key:
Standard 19 keys
Intercom funktioner:
FM-demoduleringstekniken baserad på digital signalbehandlingsteknik;
Frekvensområdet: 400M ~ 480MHZ;
Frekvensstabiliteten: 2,5 ppm (20 ~ 60 ° C)
Stegfrekvensen kan väljas: 5K / 6.25K / 12.5K / 25K;
Utgångseffekten för tillvalet RF: hög effekt 2W / låg effekt 1W
Funktionen röstkryptering (scrambling)
SMS-kortmeddelandetransceiverfunktionen, seriell kommunikation baudhastighet 9600,
Luftdatahastigheten av 1200 baudhastighet;
Den inbyggda CTCSS, CDCSS codec;
Den automatiska bågens slutfunktion;
Den digitala volymen (1-9) justerbar;
9) justerbar; unction (0-8) justerbar;
Känsligheten för MIC-mjukvara justerbar (1-8)
Den höga mottagande känsligheten: -122dBm;
Ultralåg strömslagsläge (0.1uA);
Arbetsspännings omfattning: 3,3 ~ 5,0V DC.
Kommunikationsavståndet: öppna upp till 9 km
Företag: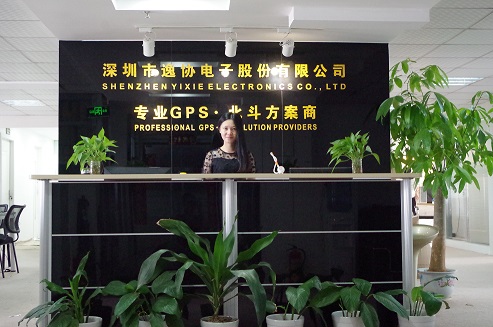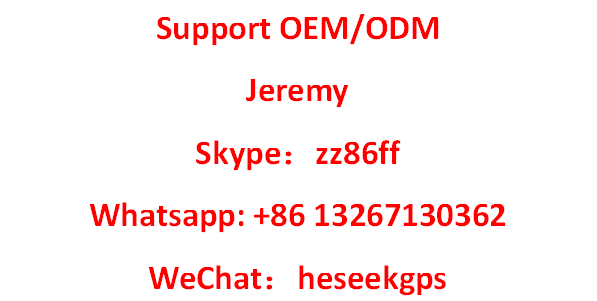 Produktkategorier : GPS Walkie Talkies